I'm a senior lecturer in journalism at Solent University in Southampton, UK, where I lead a number of core modules in news and feature writing, public interest reporting, and research methods. I also lead final year dissertation teaching and supervisions.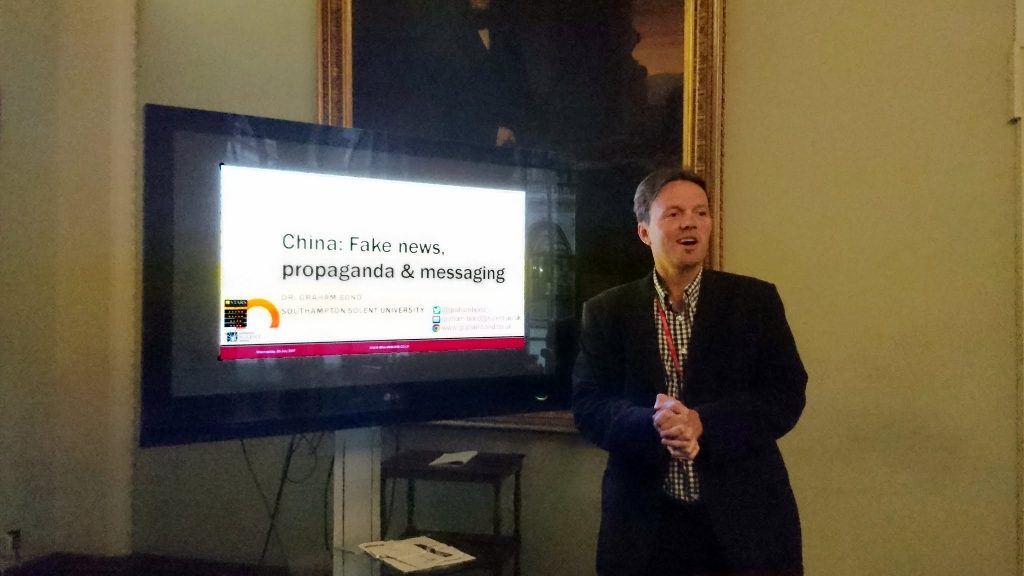 My doctoral research examined how the Party and the commercial press in China responded to, and reported on, domestic political protest events during the years 2007 to 2011. My longstanding research interests are in Chinese political communications. That's me, above, speaking to civil servants at the Foreign and Commonwealth Office about media management under Xi Jinping. I also act as review editor for the Sage journal Global Media and China. I have strong interdisciplinary interests, particularly in the areas of politics, economics, philosophy and film. See the Research page for more.
My career in journalism began in the late 1990s. I learned my craft in regional newspapers, working in a number of Trinity Mirror newsrooms. I spent much of the 2000s in China where I took several editorial roles, including a stint at the China Daily newspaper and the Shanghai travel magazine Asia and Away. I continue to produce journalism, and authored Frommer's most recent China guidebook. See the Travel Journalism page for more. For social media links, click below.